Aviators By Design is a nonprofit 501(c)(3) organization that was set up to promote the many different aviation education programs and offerings available. In fact, it also offers some programs of its own to promote aviation. One of the key elements of Aviators By Design is to enable students from area high schools in Northeast Wisconsin build an airplane.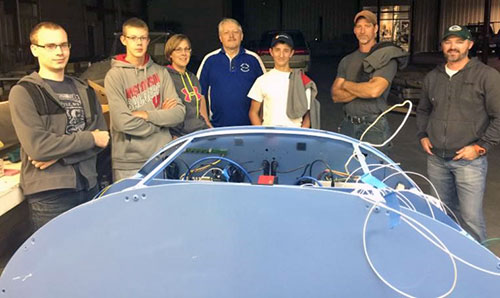 The current project airplane is a Zenith CH STOL 750 aircraft. It began its life at AirVenture in 2012. The organization relies on sponsors to make their programs possible. Currently, they are sponsored by Zenith, Lightspeed, UL Power, Avilution, Grand Rapids Technology (GRT), Astronics Ballard Technology (Vertical Power), VAL, Gill Batteries, Seattle Avionics Fly Q, Talos Avionics, Homebuilt Help and Desert Hydro Graphics.
"We are building a custom panel using the XFS eXtensible Flight System by Avilution," says Aviators by Design creator, Jerry Graf. "We are using XFS because it allows the technology power and cost curve to come together using common sense by coupling specific written software with off the shelf technology and the use of open architecture of today. It is a very flexible system that allows full customization of graphic displays and emphasizes enhanced safety."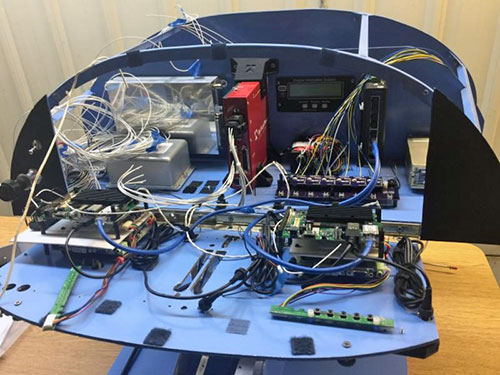 All of this is powered by a Vertical Power VP-X Pro which was provided to Aviators By Design by Astronics Ballard Technology's Chad Jensen at AirVenture 2014. Jerry says, "The VP-X allows us to customize our electrical system from the beginning, and also makes it so easy to change things along the way as we add or subtract components. Being able to change a breaker value just by connecting our laptop is simply amazing. There is no need to cut new holes for new breakers, or cover holes for removing one. Just pop a wire in or out of the connector, and voila, it's done!"