EFIS Integration for the VP-X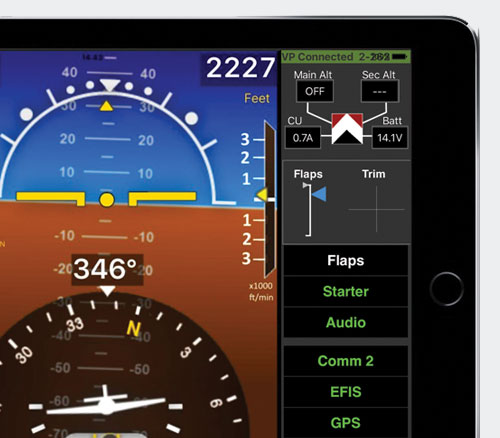 EFIS integration Provides a New Level of Information and Control
One of the most powerful features of the VP-X system is a close integration with your EFIS. The VP-X displays valuable and timely information about your electrical system on your EFIS right next to your other important flight information.
With EFIS integration, you get:
Immediate notification of circuit faults
Ability to easily reset circuits
More information – view individual and total current draw, battery voltage, trim & flap position, alternator status, starter engagement, and more.
The VP-X is Compatible With the Most Popular EFIS Models
Chances are the VP-X is compatible with the EFIS you have already chosen for your airplane. If you haven't yet made your choice, take a look at the models below.