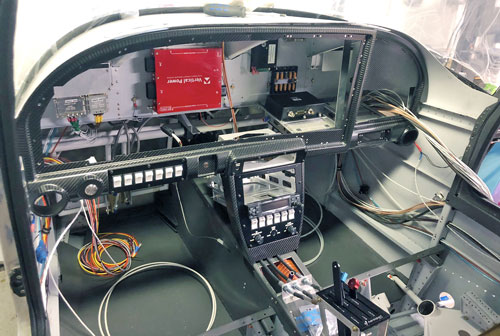 Back in 2015, a friend of mine gave my wife and I a ride in his RV-10. It's true what they say about the RV grin. I couldn't help but smile the whole time we were flying - the plane is amazing. I pulled the trigger and started building Nov 1, 2015. I really didnt know what I was getting myself into, but I was determined to fly one of these.
Along the way, there are so many choices - build the basic plane, or customize it. I figured that this would be the last plane I own (unless I win the lottery), so my solution was to build it to suit the mission. My wife and I love to take day trips, and the RV-10 gives us a pretty good range. I'm instrument rated, so I wanted a capable avionics platform. The RV-10 is capable of flying in the teens, so oxygen was a must. Then it came to the electrical system. I had seen the Vertical Power VP-X system at Oshkosh, and it intrigued me. I'm an engineer by trade, and work with electronics. Solid state was the way to go, so I was completely on board with moving forward without any circuit breakers.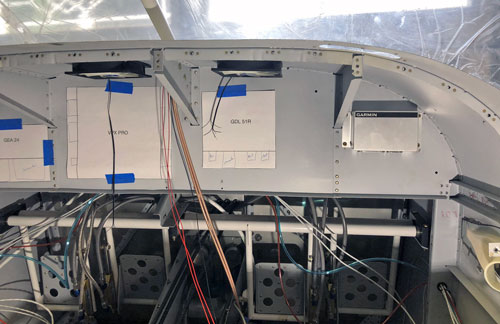 Somewhere along the way, I started seeing advertisements about the PPS. It all made sense to me - go solid state all the way. The clunky relays and shunts just seemed so 1970s to me. I placed a preorder, got on the waiting list, and waited... and waited some more. Things got delayed, and I started getting nervous. Around OSH 2019, I contacted Chad Jensen at Astronics and he assured me that they'd be shipping soon. It finally arrived, and I couldn't be happier.
My goal was to simplify my wiring firewall forward and minimize the number of electrical devices I had to mount. It certainly lived up to expectations. I mounted the PPS to the firewall, connected the battery lead, starter, alternator and the VP-X. I made a few communications connections between the PPS and my Garmin system for monitoring current draw, and it works as advertised. I was able to eliminate contactors as well as shunts from my system - more importantly, I know that the solid state devices will last a heck of a lot longer than the contactors would.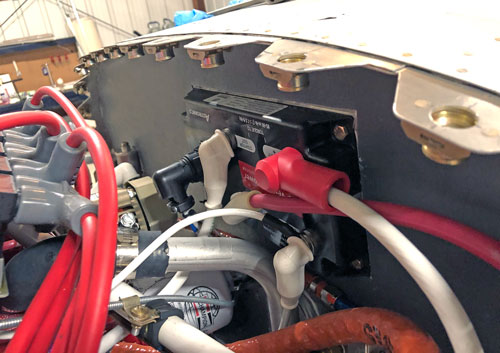 April 6, 2020 weather looked perfect for a first flight. I was a little nervous, but I went over the plane at least 3 times, run the engine up, made sure all systems worked and it could produce full power. I took my wife and daughter with me, and headed out the the airport.
My first flight went well - all systems worked and I had no squawks. There was a little bit of a learning curve with a new product, but Chad was able to answer all my questions, get engineering involved when required, and help get things working between the VP-X, PPS and Garmin equipment. I'm looking forward to Many years of trouble-free flying.