The Corbi Alto is the perfect primary training aircraft for the next generation of American pilots. It is rugged and dependable, fuel efficient, and easy to fly and maintain.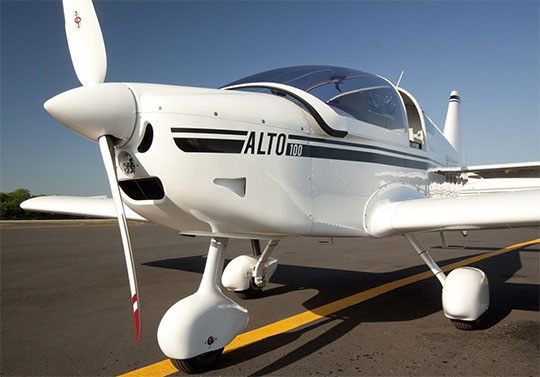 Corbi Air has brought together a tough, all-metal airframe with high-quality systems from some of the world's most innovative aerospace companies. The resulting aircraft is the clear choice for flight schools needing to update old-technology, gas-guzzling fleets with new state-of-the-art training aircraft. Because it combines a rugged, low-maintenance design with great gas mileage, the Alto is an investment that will pay dividends for the aircraft owner as well as the school.
"The optional integration of the Vertical Power VP-X in the Alto gives our customers that next level technology and reliability over a standard circuit breaker panel," says Ron Corbi, President of Corbi Air Inc. "It frees up space on the panel, which is always at a premium in light sport airplanes, and gives a complete electrical system health picture on the VP-X page in the EFIS."
The Corbi Alto SLSA features the VP-X as an option